e-submissions & e-petitions
Introducing design-thinking to the office of the Clerk of the House of Representatives
Leaping into the future, the Clerk of the House wanted to modernise the process of making e-submissions and e-petitions to generate greater engagement with proposed Government policies.
When the Office of the Clerk of the House of Representatives was exploring ideas for electronic petitions to Parliament they turned to Toi Āria to help develop initial concepts.
Currently parliamentary petitions can only take the form of signatures on sheets of paper.
New Zealanders need to know how to have a say between elections and the Office wanted to improve access and engagement. Toi Āria ran workshops with various demographic groups and discovered a surprising lack of everyday awareness of what they can have a say about and the impact their voices can have on decision making.
The first phase of the e-submission project is already finished and the next step is making recommendations about ways the process can be improved.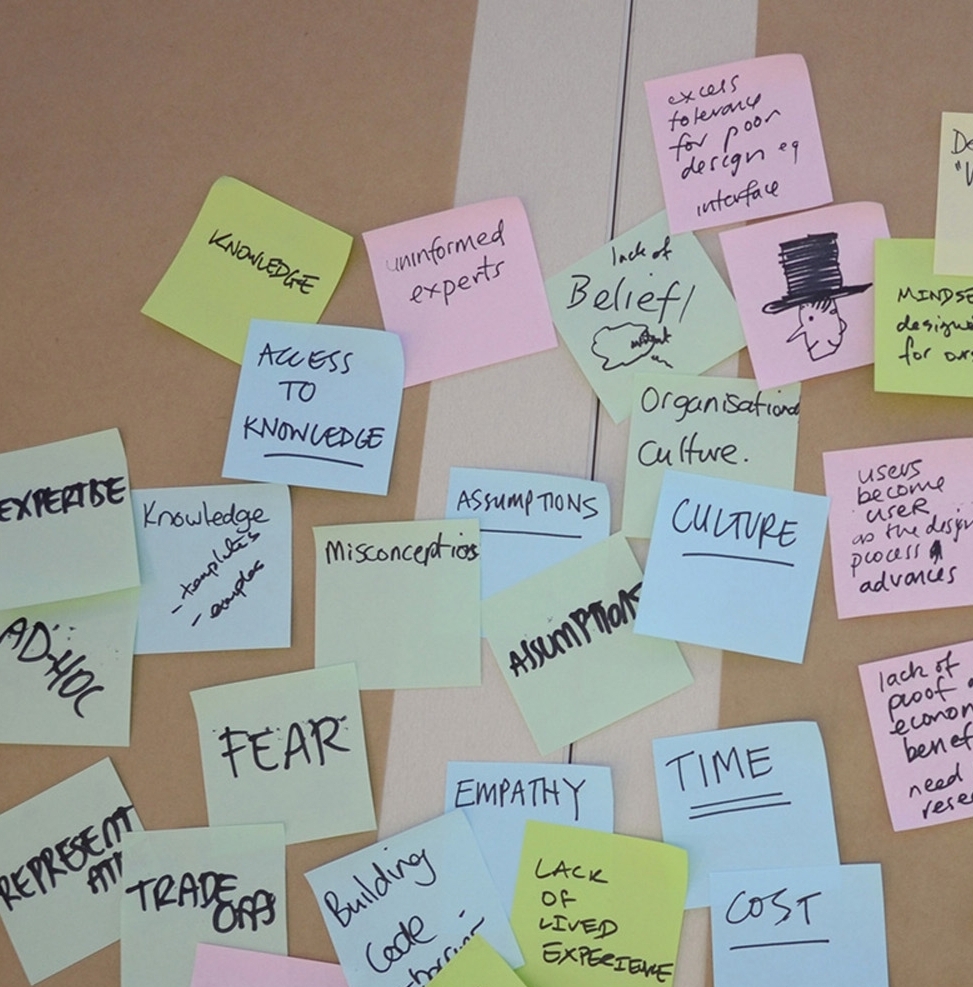 Toi Āria very quickly took us out of our usual thinking to connect us with the needs of users, and gave us very firm priorities to pursue as we seek to make the case for change.
David Bagnall
Office of the Clerk of the House of Representatives
Designing for All
Designing for All is a national design challenge research project funded by Think Differently and MBIE and led by Toi Āria. It aims to engage the design community in responding to the growing ageing population of New Zealand and developing ideas, opportunities and understanding about how to design and build infrastructure that supports these citizens.
OUR DATA OUR WAY
In collaboration with the Data Futures Partnership, Toi Āria established Our Data, Our Way, an engagement programme designed to enable a broad cross-section of New Zealanders to easily express their personal positions on a range of hypothetical data scenarios. These included sharing medical records, education records and data generated by 'smart' street lighting.